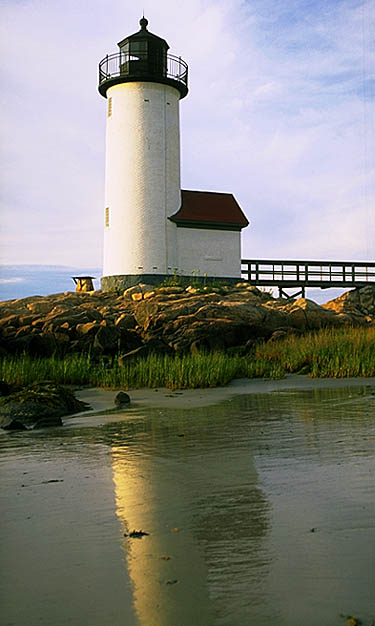 ---
Annisquam Harbor Light
Annisquam, Massachusetts

Wigwam Point, at the entrance to Annisquam Harbor, first had a light in 1801. In 1897 a 41 ft. brick tower replaced the original. The tower began its service with a fifth-order lens, upgraded to a fourth-order in 1972, and then to a 190mm plastic optic in 1988.

The original 1801 keeper's quarters now serves as a Coast Guard residence, and a stone oil house also remains from the original site. The grounds are not open to the public, but the light is viewable by following Rt. 127 to Annisquam Village Church, then turning right on Leonard St. and Norwood Heights.
---