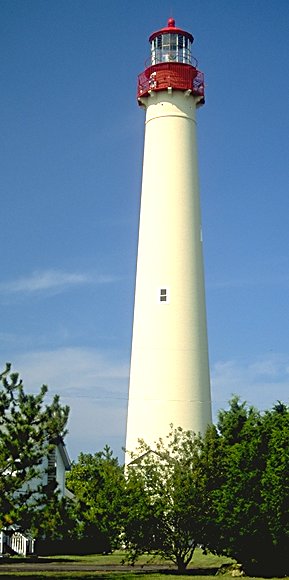 ---
Cape May Lighthouse
Cape May, New Jersey
Unlike the New England lighthouses perched atop rocky cliffs, lights like Cape May and most seacoast towers to the south had to be designed with tall towers to raise the light high enough to be seen at sea. The 157 foot tower at Cape May has guided ships along the coast and into Delaware Bay since 1859.
The light is still operated by the Coast Guard, but the site is leased to the Mid-Atlantic Center for the Arts, who operate tours up the tower and a gift shop.
The city of Cape May is predominantly of Victorian architecture and has been extensively restored in recent years to be a romantic getaway, slightly off the beaten tourist track.
---