Inishtearaght, Co. Kerry, Ireland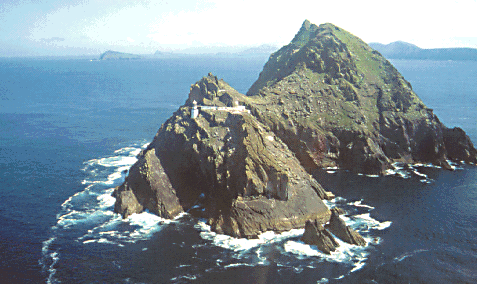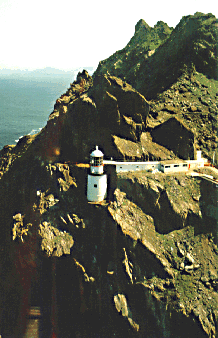 This Blasket Island lighthouse is the most westerly in Europe. In its beam lurk the treacherous Foze Rocks.
After five years of rock blasting and building, the light was established on the 4th of May, 1870. Known to some as The Tearaght, it is 84 meters above high water and has a range of 27 sea miles.
Rising dramatically out of the sea like a pyramid, the island is just visible from Dunquin. On its slopes is the most westerly railway in Europe, used to raise provisions to the lighthouse keepers.
Inishtearaght was automated in 1988.