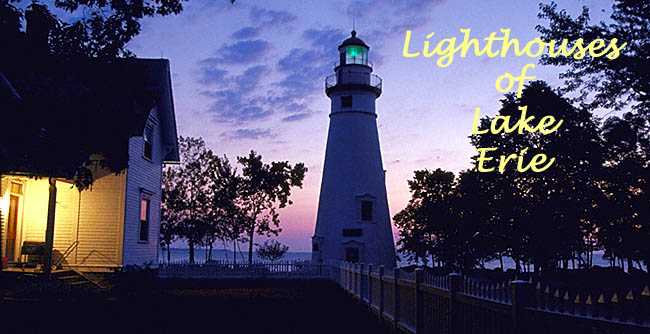 Picking up the Lake Erie shoreline near Sandusky, Ohio, the oldest active light on the Great Lakes is Marblehead Light . Traveling east there are the Lorain West Breakwater Light and the two lights in Fairport Harbor There is also an exceptional museum at the Old Fairport Light.
Crossing Pennsylvania's short lakeshore, there is a fine lighthouse and state part at Presque Isle.
Entering New York state, and picking up tyhe Seaway Trail, there is the inactive Barcelona Light, and the Dunkirk Lighthouse. Further north, near the city marina in Buffalo, are the lighthouses of Buffalo, including the Buffalo Main Light, the Buffalo Bottle Light, the Intake Crib Light, and the Horseshoe Reef Light.