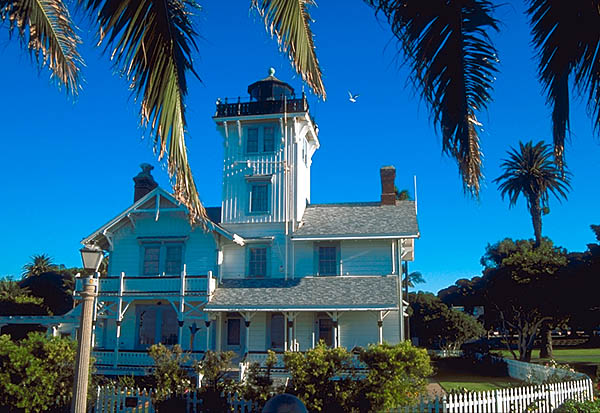 Pt. Fermin Light
San Pedro, California
Point Fermin is a charming Italianate Victorian structure built in 1874 with lumber shipped around Cape Horn. Originally fitted with a 2000-candlepower fourth order Fresnel lens, Pt. Fermin guided ships into San Pedro harbor and the port of Los Angeles. The light has been inactive since 1941, when all west coast lights were darkened during the war.

Today the structure is beautifully restored and is the centerpiece of Pt. Fermin Park, which is the southernmost point in Los Angeles.