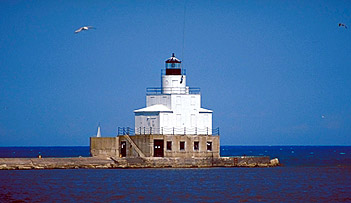 Manitowoc Breakwater Light
Manitowoc, Wisconsin
A light was first established here in 1840 to guide boats into the entrance of the Manitowoc River. This little steel lighthouse was put on the breakwater in 1918. The 52 foot tower started out with a Fourth Order lens, which has been replaced with a Fifth Order.